Kinesio tapes are elastic tapes with an acrylic adhesive layer. On the one hand, the Kinesio tapes work by stimulating the skin receptors and thereby reducing pain and, on the other hand, by activating deep sensitivity through improved muscle activation. In this way, the complex interaction of muscle tone, joints, ligaments and nerves can be specifically influenced.
Skin and tissue are lifted using kinesio tape and special application techniques. The resulting negative pressure in the tissue leads to improved lymph flow, blood circulation is improved and pain receptors are calmed. Improved blood circulation alone stimulates healing processes. If the effects of the lymph drainage and the stimulation of the receptors are added to this, the extraordinarily wide range of applications of the Kinesio Tapes arises.

Kinesio taping supports almost the entire therapeutic treatment spectrum and offers a variety of new treatment options. Back pain, muscle tension, joint instability or the consequences of intervertebral disc problems can be positively influenced. Kinesio taping has also established itself in competitive and professional sports, both in therapy and in prevention and training preparation. We use Rocktape Kinesio tapes.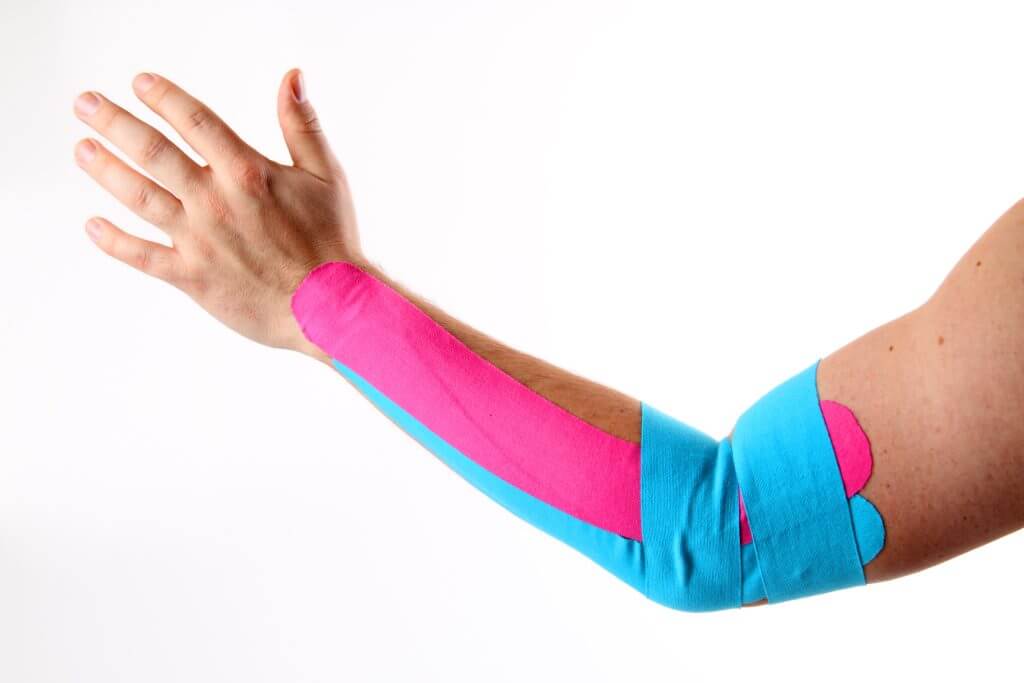 Kinesio-Tapes € 20,-
The health insurance company does NOT
reimburse any costs.
Duration of treatment
app. 5 minutes
Appointments
Please make an appointment by telephone
or in person.
How many sessions ?
The kinesiotape sticks to the skin for four to seven days and is waterproof.
Repeated treatments are possible at any time.